Facebook App ID for Share on Social Plugin
To create the FB App, you must to register as developer with Facebook. Open Facebook Developers and sign in with your Facebook account. Clicks Apps in top menu bar and select Register as Developer from the drop down menu. Complete the developer registration process by PIN verification via SMS or Phone call.
After registering as developer, open Facebook Developers and select My Apps. In My Apps page, click Add New App.
Next, in Create An App popup, select Build Connected Experiences and click continue.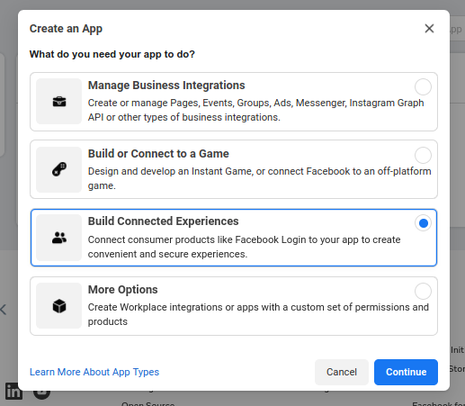 In the next popup, enter App Display Name and contact email. Click Create App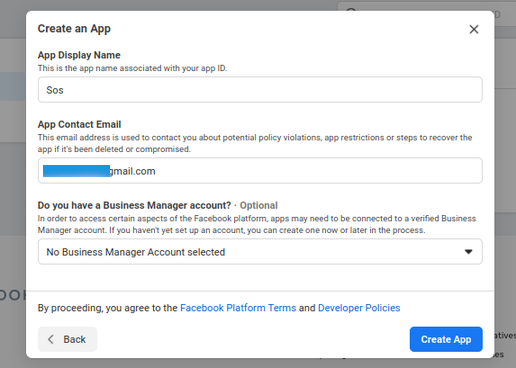 After App is created, the App page is displayed. Next, we have to add products to our App. Select Facebook Login product and click Set Up.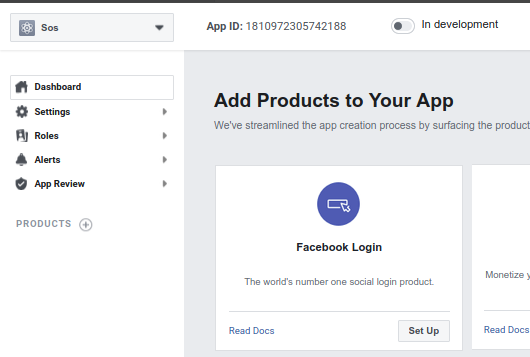 Facebook Login product setup takes you to Quickstart where you have to select the app platform as Web.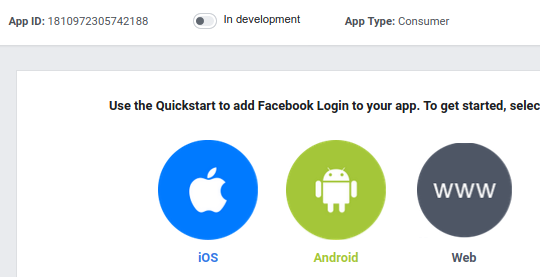 In the Web platform setup, enter your wordpress site URL as Site URL and click save.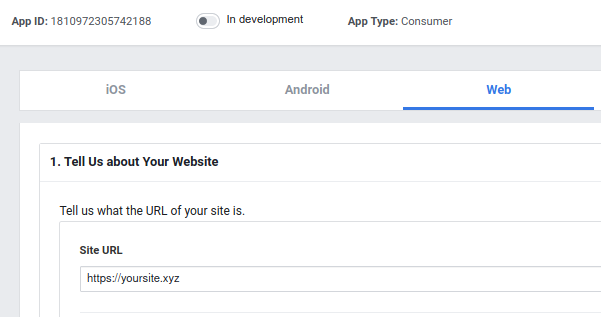 We are done, now go to Dashboard of the App and copy the App ID (from the top bar) and use it in Share on Social Settings.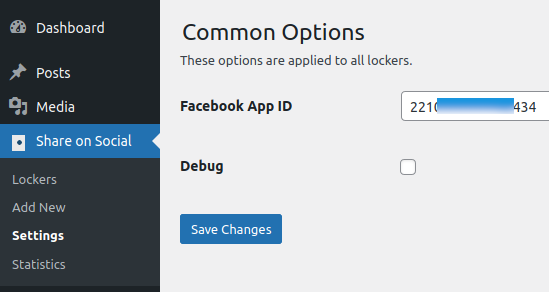 For localhost wordpress sites you can use the app in development mode, but to share from your live wordpress site, you need to change the FB App from development mode to live mode in the App Dashboard page.